What our customers have to say about NZ Louvres
"This is our second summer with it now and we love it. Lots of gatherings around the fire and the louvres allow us to use it in any weather and provides shade and shelter. It definitely extends the use of our outdoor area and is one of our favourite areas of our home. Thanks for providing a wonderful product and service."
Sarah
Cambridge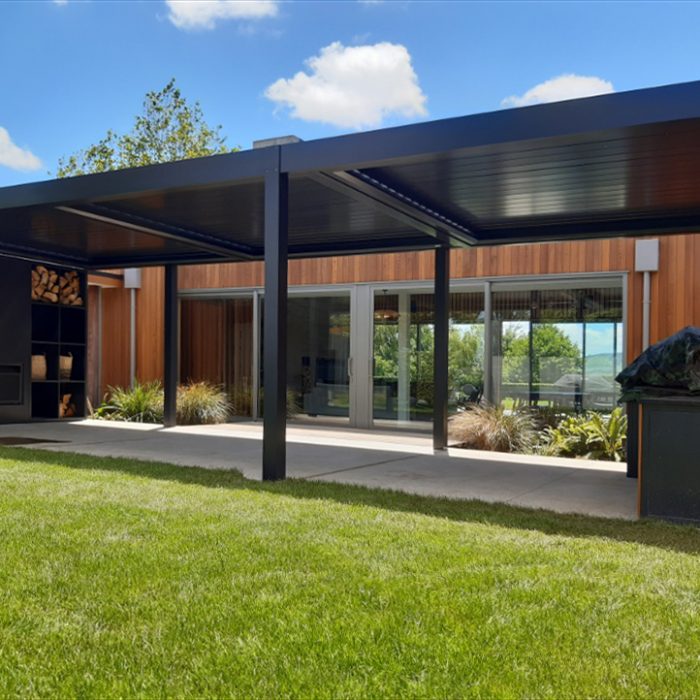 The louvres are now in and they look fantastic.
I wanted to tell you how hugely impressed we are with Asosi and his team. They were exceptional, the best we have seen and we have recently built this place so have seen a lot of tradies here. Excellent communication with us and the other trades, exceptionally tidy and they have done a magic job.

The concrete cuts are barely visible and are so much better than we ever would have thought. We are so glad we chose you guys out of quite frankly lots of competition! Your initial sales pitch set the tone for a professional and service orientated experience and this has been the case right through the process with Dewan and then Asosi and the team. Excellence from start to finish!
Over the past three years we have used Steffan and his team for three different products. Initially, we were extremely impressed when we met Steffan. He answered our questions, gave us appropriate advice, was thorough with his quotes and kept us informed throughout the installation process. During the installation, he was able to problem solve and 'tweak' each product to best fit the space. Steffan's follow-up on each installation was appreciated by us and nothing was a problem. We highly recommend Steffan to successfully install any product he provides. We have a secured cantilevered umbrella and a fixed, motorised louvre roof and we are delighted with the function of both.
Our property had a large deck that gets full afternoon sun which made it uncomfortable to sit outside during the summer months. After two summers 'experimenting' with various ideas to solve the problem in the most effective manner, we came to you at the Hamilton home show and presented you with our solution to the situation. Unlike other outdoor shade providers whose concepts were 'set in stone', your response, when confronted with our solution was open minded with the comment -"I don't see why that could not be done". Since completing the job before Christmas, we have lived with the results and could not be happier with the outcome that has been made to our outdoor living. The benefits are twofold as, on sunny summer days not only do we no longer have to draw the lounge curtains and put on the air conditioner to keep cool but, we are able to throw open the doors to the deck and have effectively gained another living area that has had plenty of use. We also commend you and your company for having the courage to do something 'outside the square' and getting it done right. Thank you very much.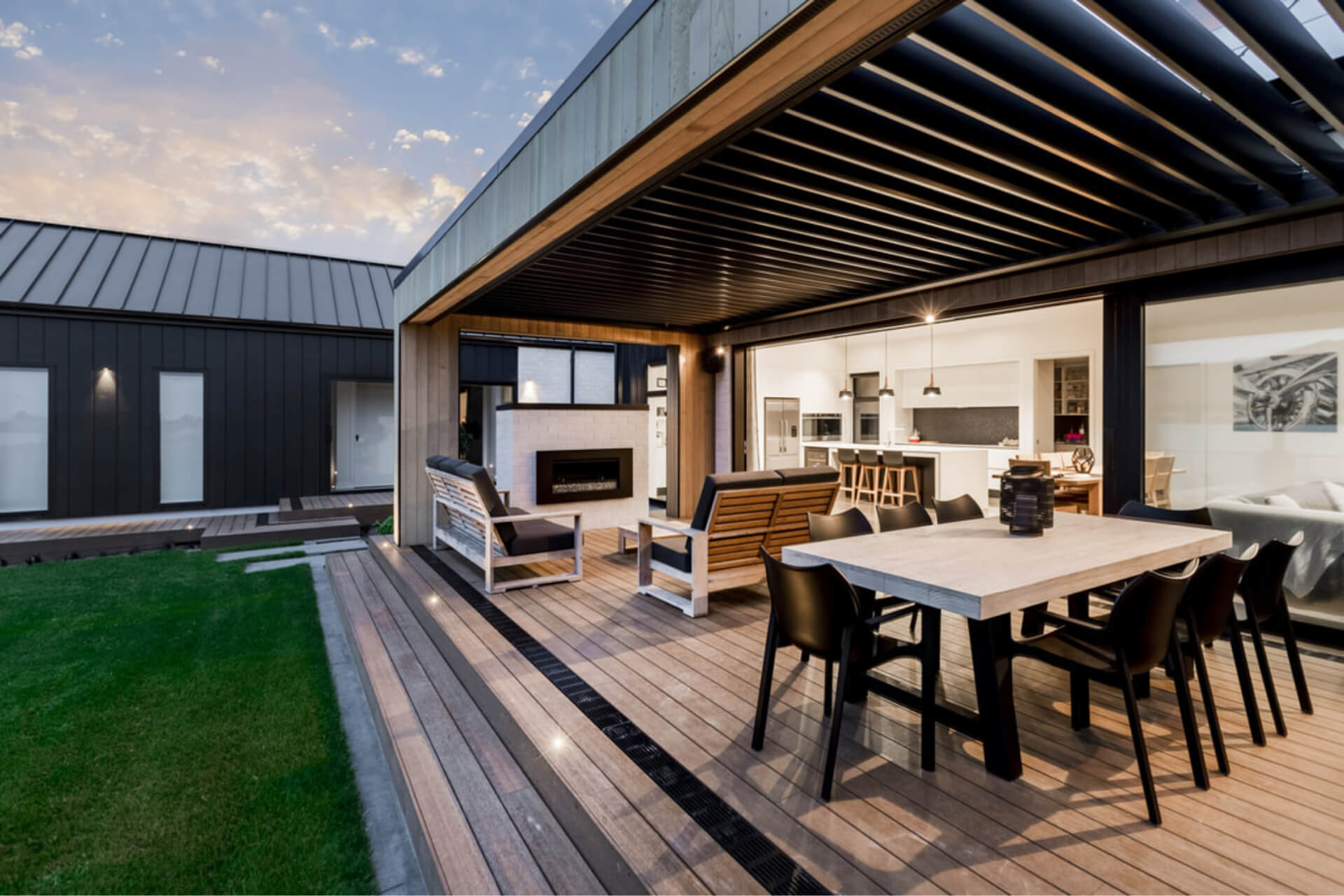 Our experience with NZ Louvres from when we made the decision to go ahead, right through to the installation has been wonderful.
The louvres look absolutely brilliant and we are very impressed, not only with the outstanding quality of the product, but the outstanding quality of workmanship and professionalism of your team.
I am very impressed with the finished product! The guys were so professional and carried out the job with care and attention to detail. I am grateful and would not hesitate to do business with you and your company again in the near future.
We are really happy with our new louvres. They look amazing and we are absolutely thrilled with the final result! Every aspect of the service has been fantastic, from the initial enquiry through to the finished product. You have a great team of people, who are a pleasure to deal with and intent on making the whole customer experience very easy!
Our customers love their louvre solutions and always comment on the great experience they have with our installers. Get a free estimate today and experience our amazing products and awesome service for yourself.